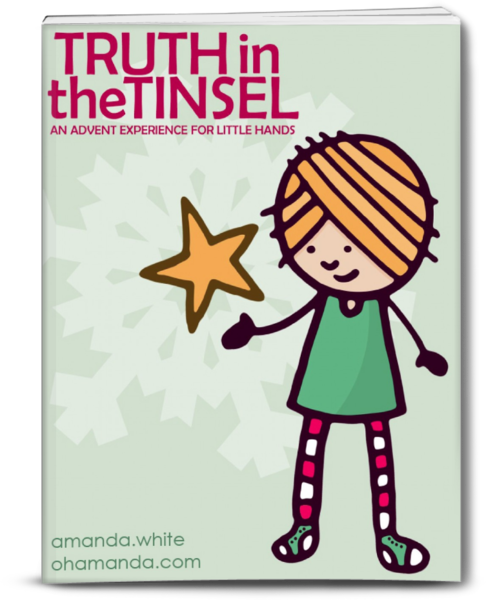 Christmas is around the corner, and I am always thinking of ways to start some new family traditions for us and our little ones. Family traditions are so important in building family identity and closeness, especially in the festive seasons, and they give room for creating such precious family memories that our kids will not only cherish in their growing up years, but also take along with them when they set up new families of their own.
Here's a "first" we won't likely get to repeat... our younger one
got to try his first solids on Christmas Eve!
Looking on intently as he sings his first carols!
Mark and I talked about setting these traditions very early on before we had children, and how it was important to start some that were unique to our own family, while retaining some that we have cherished from our families of origin. (You can read an earlier blog post detailing our view on traditions and rituals here).
For example, I have always celebrated on Christmas Eve with my family, Christmas being the most important festival of the year for us as Christians. I remember fondly the carols, countdown and present opening, acting out of the Nativity scene with our nightgowns and homemade props, and being sad when Christmas celebrations were finally over. It was a time when overseas family members would return for a time of family bonding and togetherness. Mark's family celebrates on Christmas Day with a potluck dinner.
Christmas means precious time with the family.


Gathering for a special time of celebration with his Ee Ee Chen.
We of course continue to uphold these traditions, but have added a few more the past few years, such as setting up the tree together (which has been a rather chaotic process with destructive toddlers around!), with photos in front of the tree. I think we will have more fun with it this year now that they are a bit older! We also cook a good Christmas morning breakfast, settle down for some Christmas hymns and the Christmas story told by Mark, and then open our presents under the tree.
Christmas day traditions start with remembering Jesus' birth
through the telling of the Christmas story.


Look who was our newest present under the tree that year!

Present opening time!!!
One happy little boy, as pleased as punch with his first-ever packet of chocolates!
A chaotic attempt at a family shot with a 2-year-old and a 6-month-old baby!
This year, I am looking forward to walking through the season of Advent in a more intentional way. As Christians, Christmas is where we celebrate the birth of Jesus, God's only son, who came into this world in order to save us from our sins. This is where Amanda Oh's The Truth in the Tinsel e-book comes in. An experienced children's ministry leader and blogger, she has written a few e-books with simple, age-appropriate activities to take families with children through the weeks before Christmas and Easter.
We followed her Easter activities in "A Sense of the Resurrection" this year, and I think our entire family was blessed walking the journey to the Cross, and not just the children. I believe it set the stage for our son Z's decision to ask Jesus into his heart later on this year. And it was so fun doing the activities together! (You can read our blog posts on Easter Week here and here.)
So... we can't wait to walk through this advent season with "The Truth in the Tinsel"! There are 24 days of activities starting from the 1st of December, each one with a clue, the story, an ornament to make, and something to talk about.
You can purchase a copy of the e-Book Truth in the Tinsel by clicking on the image below.
Have a Blessed Advent season with the Best Present of All!